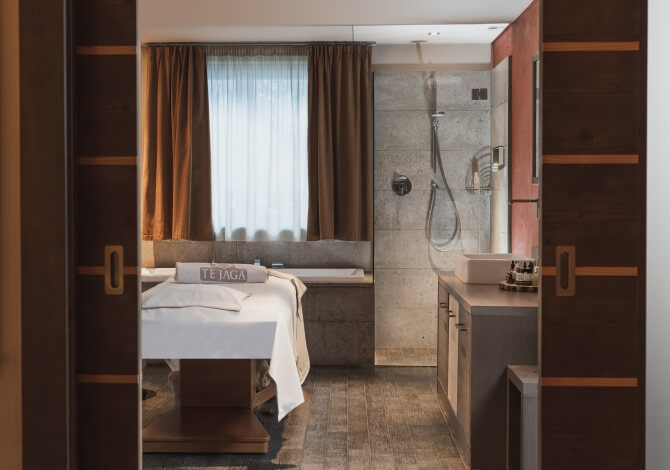 A massage calms the mind and teaches you to see life's moments with new eyes.
In the Olympic beauty farm, all massages offered by the Jaga Spa use only biocosmetic products with active ingredients such as Trentino hay (only officinal flowers and plants), genuine milk from our pastures (from cows owned by a farmer from Pera), minerals from the Dolomites, and more herbs and essences from the woods of Val di Fassa, like juniper berries, horse chestnuts and blueberries.
Download the full brochure.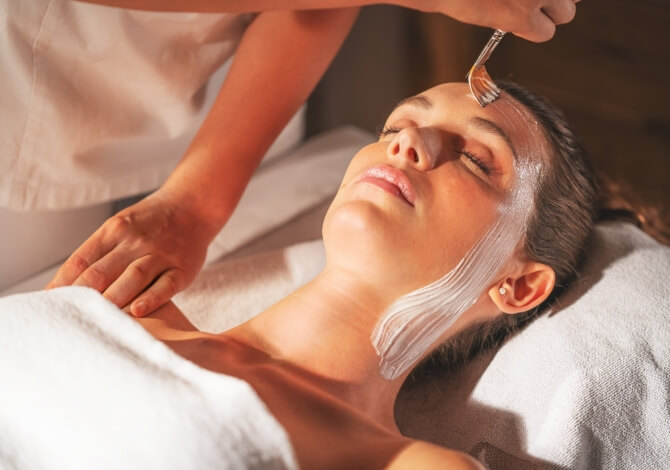 For your wellbeing, we offer treatments imbued with nature's harmonious gifts from the Trentino area: baths in milk or Trento DOC spumante, mineral treatments, and hay, alpine flower or blackcurrant wraps.

A new beginning for you, to learn to care for yourself.
The 'Olympic has "taken" nature's harmonious gifts, and the Ladin world's secret beauty recipes, to offer you unique face treatments and body rituals.


Face Treatments: for the care and beauty of your face, Edelweiss, Phytomelatonin, Alpine Farmstead Milk, Blackcurrant and mineral salts.
Baths: cow's milk, Alpine flowers and hays, juniper berries, small fruits and other essences will liberate your mind, transporting you to the pastures of Val di Fassa.
Braciacol – compresses: a soothing embrace alive with the scent of hickory pine and the delicate aroma of Alpine farmstead milk on the skin.