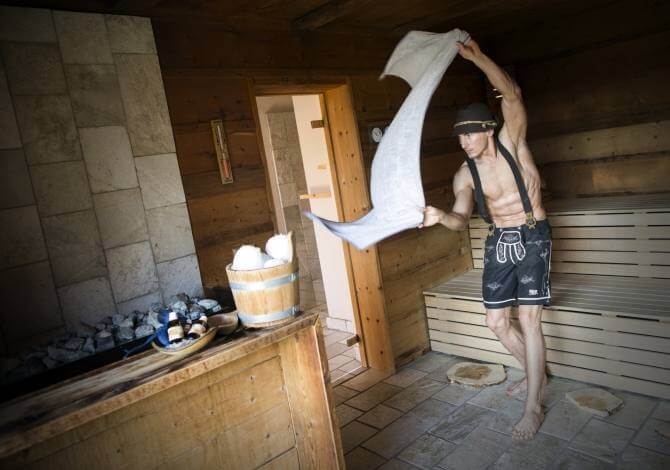 Alex, the Sauna Master, è is the great devotee of Aufguss (Aufgussmeister in German) which celebrates the traditional ritual of "anning" in the Finnish Lodge sauna.
The Aufguss is a cathartic moment of relaxation and liberation: emotions and thoughts are whisked away by the harmonious movements of the master and by the perfumes of the essences that are diffused in the air. The ritual has its own special procedure: the Aufguss master chooses essences and pours them on the brazier with water or snow (or chopped ice during certain periods of the year), perfumed steam rises, and he fans a towel with choreographed movements, distributing the steam cloud throughout the sauna.
Coming out of the sauna, the body is refreshed with a barefoot walk in the soft grass or winter snow.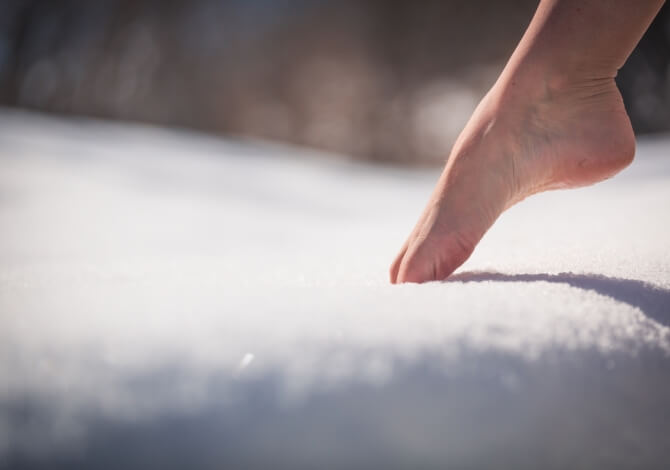 The Kneipp treatment, with the curative power of water, stimulates the circulation and brings an immediate sensation of physical wellbeing.
At the Olympic you can discover a new way to have Kneipp treatments, in direct contact witht the nature of Val di Fassa.
We actually periodically organise wellness walks for our guests that at various moments also include a natural Kneipp treatment in a stream, that can improve circulation, reduce stress and regenerate body and mind.
Our wellness coach Rosa will furthermore be happy to look into the treatments most suited to how you are feeling and to any requests you have.